Staff Bios
ALASTAIR CAMPBELL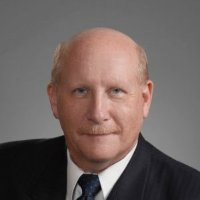 After a decade in the Canadian fire service and several years thereafter working for a fire apparatus manufacturer in 1988, Alastair Campbell, TMRM Ltd.'s Managing Director, commenced working with an Emergency Response and Preventive Safety Services company headquartered in Singapore.  Over the next 18 years he was involved globally in risk management activities and emergency response operations. During that time he was also a guest speaker at conferences, lecturing on health, safety and emergency response subjects.
In 2006 Alastair joined a leading offshore engineering, procurement, construction, and installation (EPCI) company as Marine Projects Health, Safety, Environment and Security (HSES) Manager at their location in Azerbaijan.  Subsequent postings were to Indonesia and Singapore before returning to Canada in 2015.
In summary Alastair is equally at 'home', and effective, working on an industrial site or conducting meetings in a company boardroom.
Qualifications:
Diploma in Work Health & Safety

International Technical Certificate in Oil and Gas Operational Safety; National Examination Board in Occupational Safety and Health (NEBOSH)

Certificate in Adult Education; Curriculum and Instruction

Construction Safety Officer; British Columbia

 Company Security Officer – Marine ISPS Code

Instructor (contract):

— Vancouver Island University; Professional Development & Training – Occupational Health and Safety

— Leavitt Machinery – Mobile Materials Handling Equipment

— Environmental Operators Certification Program – Occupational Health and Safety

Assessor – National Skills Recognition System (NSRS); Gov't of Singapore

Auditor:

— Quality, Health, Safety and Environment

— International Ship & Port Facility Security (ISPS) Code

— International Safety Management (ISM) Code

Hazardous Materials Technicians; NFPA Standard 472

IMO Oil Pollution Preparedness, Response and Co-operations Levels 1 – 3